That happened in only one night. My career as a showgirl was launched last night and ended on the same night as well.
Our company president is moving out of Manila Water and will transfer in Ayala Land. To pay tribute to his good leadership and how he steered the Manila Water wheel into success, we, in our own respective groups gave a show of our own....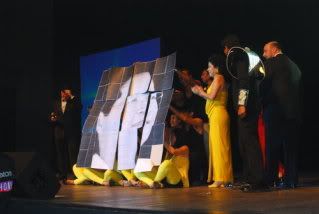 Everything was not a competition but we gave our 100 percent. The Ops had a mini-concert with all our Department Managers performing as well as Frank and Tom. A few cadets, including yours truly, danced as back-up.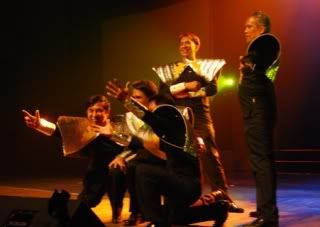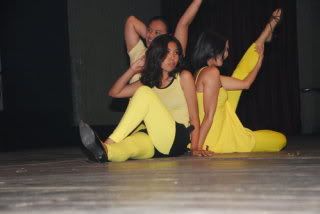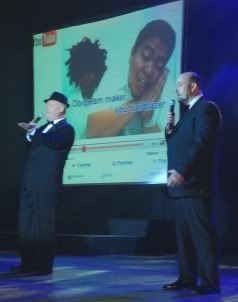 The performance blew the other Groups away. The crowd went into a riot seeing the managers doing all these... And until now, they couldn't believe at how we have pulled that off. And how we had our bosses do what they did... hehehe!!! I myself could not believe as how I was convinced to perform when if in Taguig I would not care about it and just be one of the audience. So up to today, 3 days has gone, and yet I still get teased by my Taguig friends, my batchmates and Sir Sundy. I really want to hear the end of that... waaaahhhh!!!
But I so loved my hair (thanks Maits for going thru agony just to curl my thick mane) that night and my make-up...I did my own smoky eyes!!! Weeehhh!!!!