Home sweet home!
Arrived at Bacolod at 6AM. After 2 glasses of cider from Pino, I went home to change and prepared for a trip home. At the airport, I had one or two hours of sleep while waiting for the plane and another 30 min or so at the plane. So when I got home I was so high and felt like floating but my eyes are already in a state of upheaval.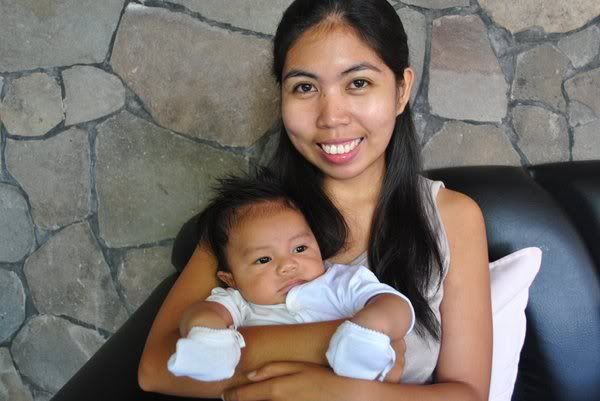 How could I go to sleep if this little boy greets you?!?! And food (CRAAAABBSS!) that you so missed a lot have been served. The familiarity of the place you have grown and outgrown fills you like a drug that keeps you awake.
But around 8AM, I found myself crawling in bed and was sleeping like my nephew Saph...
-o-
Two months since I saw this cute angel, now I got to finally hold him... a bit bigger and a hell lot cute. :)