For almost the whole year, I have been yearning to change my look. I have reviewed my college pictures and I have been wearing my long straight hair, either loosely, in ponytail or half pony. I have gone through numerous of treatments just to improve the straightness of my tresses. And that's it.
With the onset of digiperm, I have somehow find the curly look lovable and carefree. I mean, one could just let loose her hair and let the wind blow it and won't be bothered because being curly means being crazy all at the same time. There is no such thing as "mahangin ba sa labas?" But the price to pay for having your hair gone through the digiperm machine is really not manageable so it was a big dilemma. So even when I went home for the Christmas vacation, I never got my hair permed.
Good thing my good friend and perm enthusiast, Kat, had hers on my birthday to a well known hairstylist in Bacolod. So the envious me had my hair permed as well after so much encouragement from Kat and mom. So after about 2 hours of the whole process, this is me with my perm.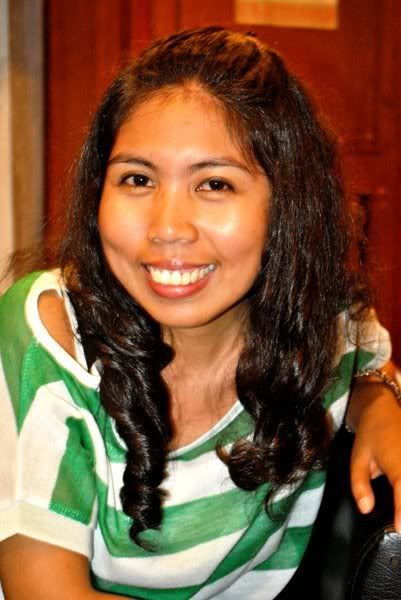 And I love it.