To cap the physical fitness weekend, I joined the Enggfinity Fun Run by the Engineering Student Council. UP Engineering is celebrating 100 years so the run is just one of the many activities in the college..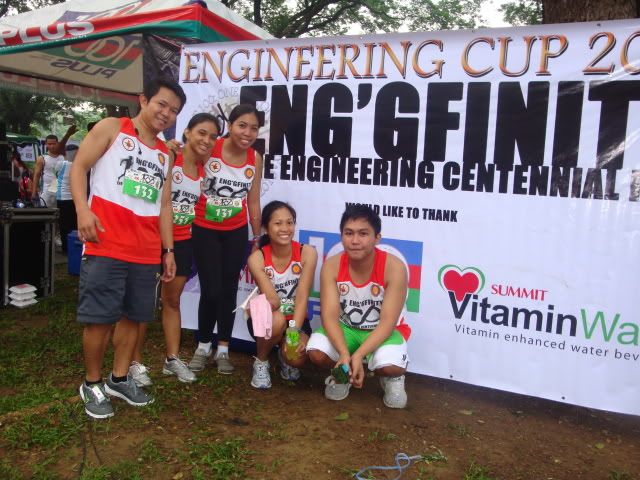 Grad friends running
Ran the 5k race and finished it with more that 40 min..hahaha!!! More walk than run, I guess...But the weekend was surely a success for me, as waking up at 5am, dragging myself to Engg, and having a body that cries from pain from the climb, it was a wonder how I finished the race and still manage to be up and early for work the following day.. talk about Determination, baby!
More fun runs for sure!!! jogging is such a blissful hobby!! I wish!
Finisher!