I have been craving for desserts. So I thought of cooking one for myself. I got ingredients from the grocery to make my all time favorite sweet leche flan. So I would like to share with you the recipe I got from Angel with a bit of alteration.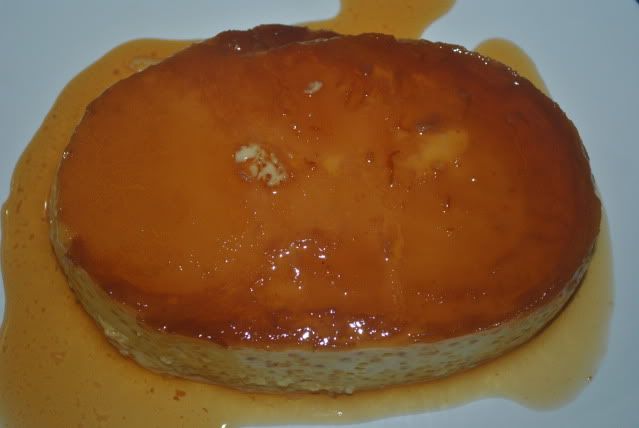 Ingredients:
3/4 cup sugar
1 can Angel Evaporated Filled Milk
1 can angel Condensada
7 egg yolks
2 whole eggs
Procedure
Pour the sugar into 3 llaneras then heat over medium flame until sugar carmelizes. Set aside. This will harden.
In a bowl, mix together the rest of the ingredients. Strain twice. Pour over the llaneras. Cover with aluminum foil and stea for 1 1/2 hours or until firm.
My mom is a testimony that this recipe is super! She is my greatest critique and she doesn't sugarcoat. When she says it's awesome, she means it.