Just before going home, I decided to check out SM North for a cute costume for Saph. Since it is halloween, it would be a good time to dress up the baby with something cute and funny.
It was an ordeal looking for a costume for a 2 month old. And a more difficult one for boys since there are less to choose from unlike for girls where ballerina tutus are just all over the place. From the toys section, they only have for 6 mo old babies and up.
Good thing I found these overalls with hoodie in a cow design. It was perfect!!!
So here is our Cow(boy) Saph, looking pretty good and ready for trick or treating.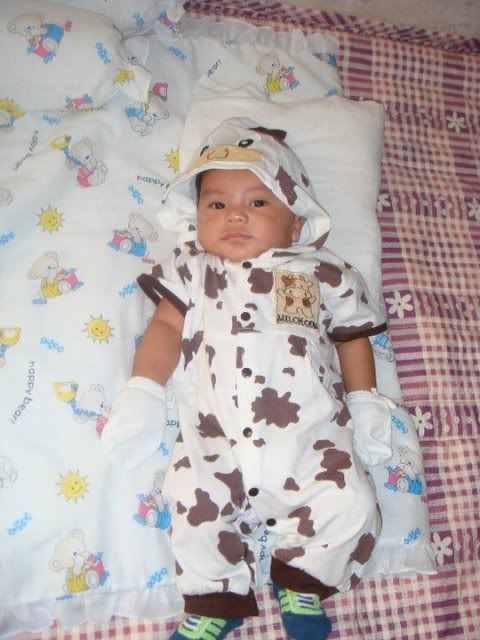 -o0o-
This was his overalls when he went to Cadiz to visit Graze's part of the family.. he really was a star!